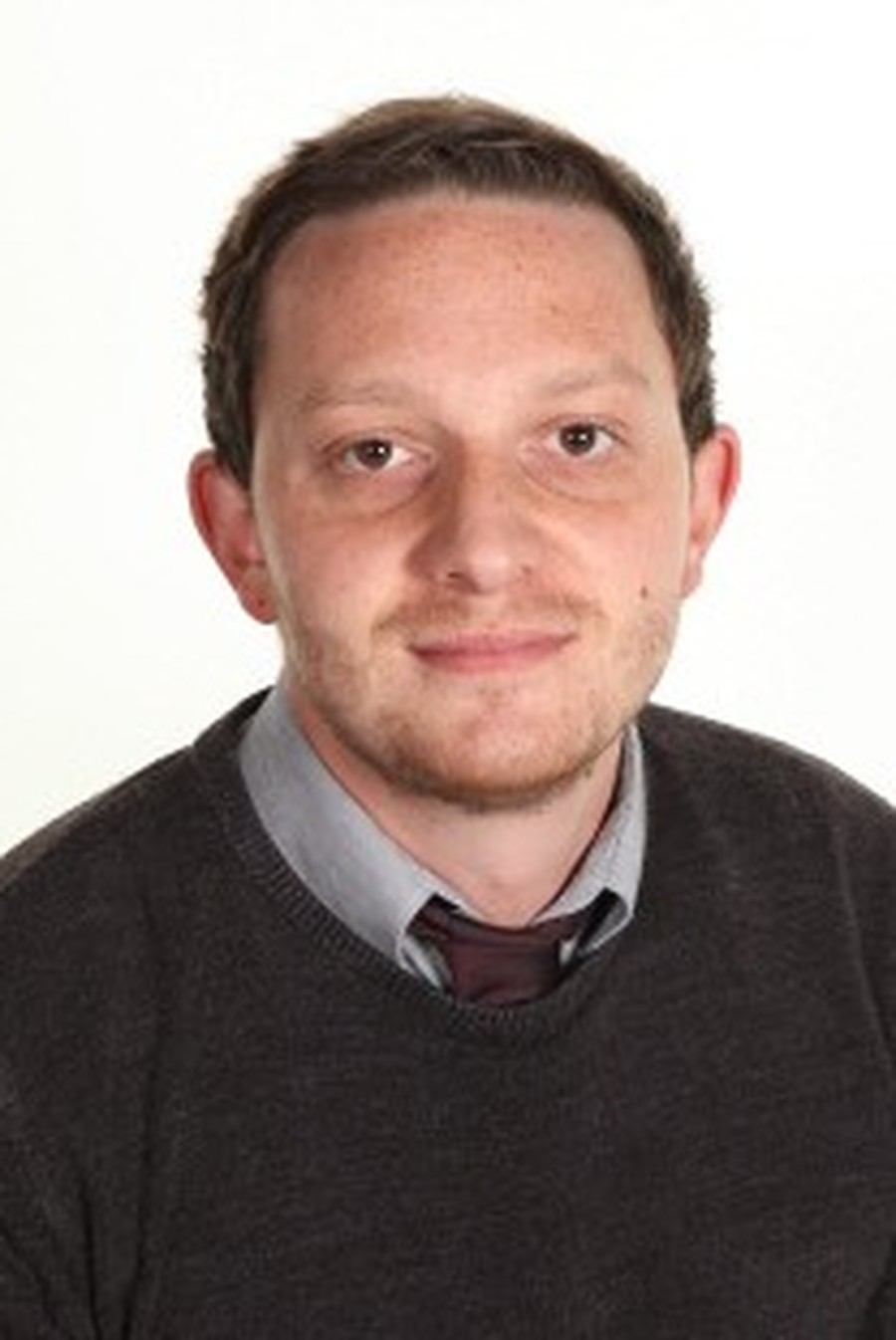 TEACHER PROFILE
Name: Mr Clegg
Likes: Football, maths
Dislikes: Brussell sprouts
Hobbies: Playing and watching football, cinema and eating.
Favourite film: A brilliant French film called Untouchable about a man who takes care of an old, disabled gentleman.
Favourite book: Any Harry Potter books
Favourite food: Pizza
Favourite subject: Maths
If you weren't a teacher what would you be and why?
I'd like to be think a footballer but I'm not sure that I'm good enough. So maybe a physiotherapist for a football team so that I could still help people, but I would get to watch football at the same time.
Maples
admin on: Maples
Here is a fantastic piece of work from Benjamin on the subject of rivers. Well done Ben!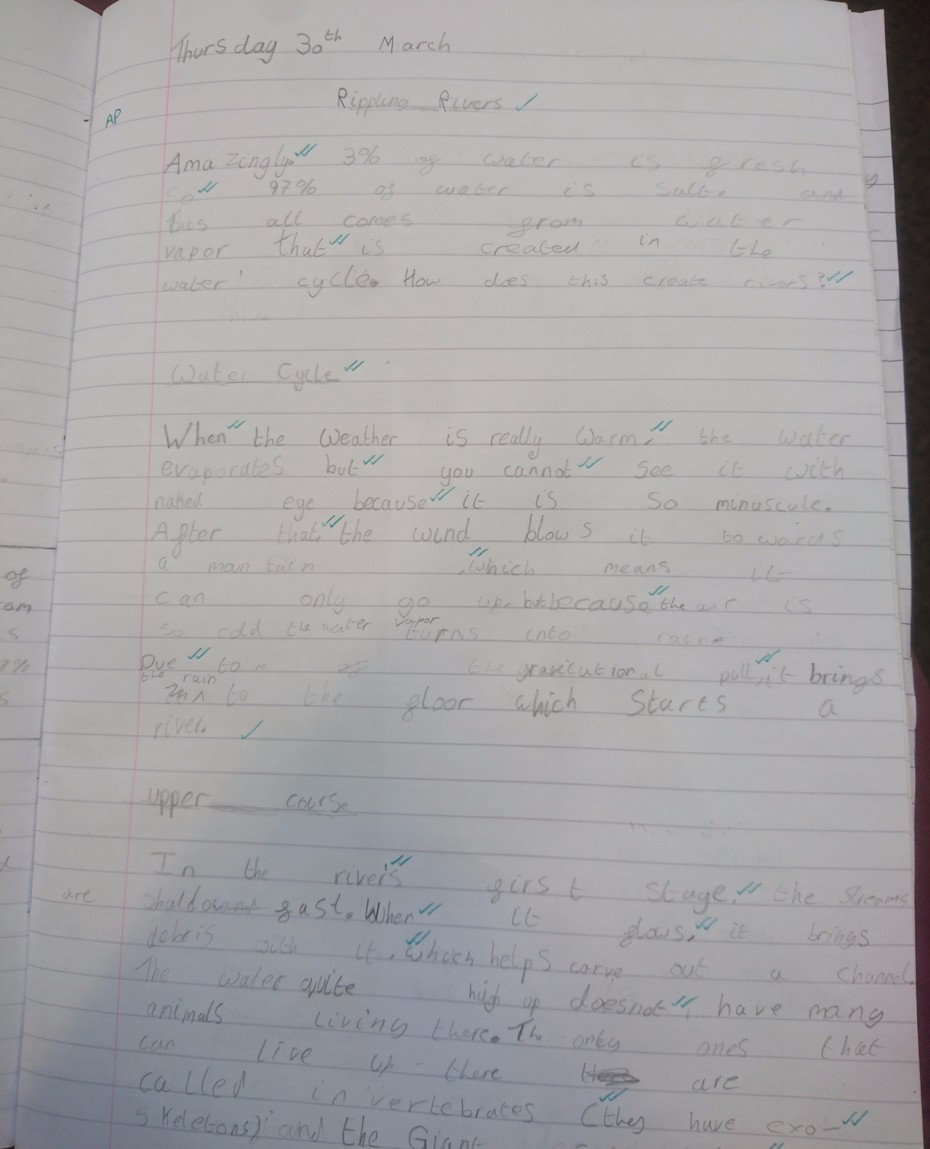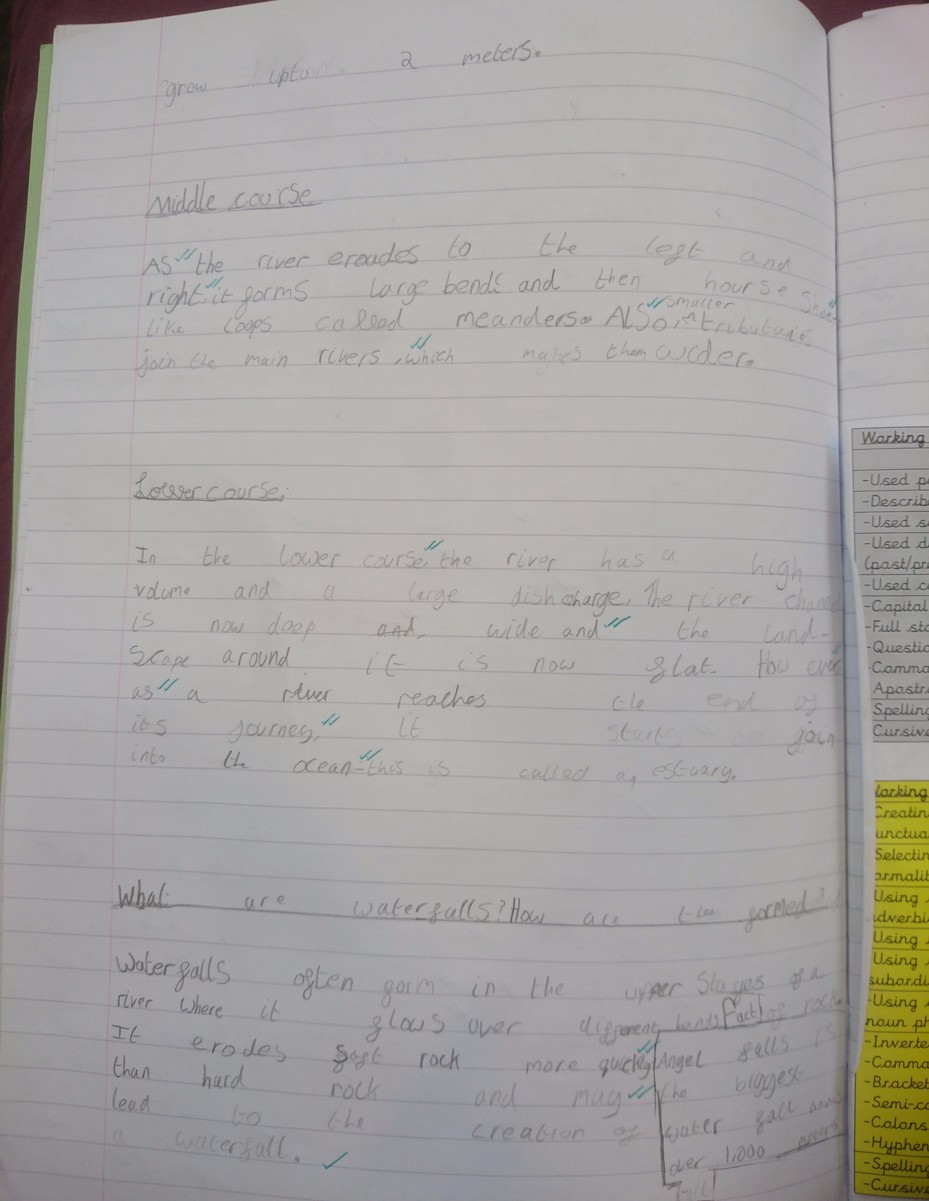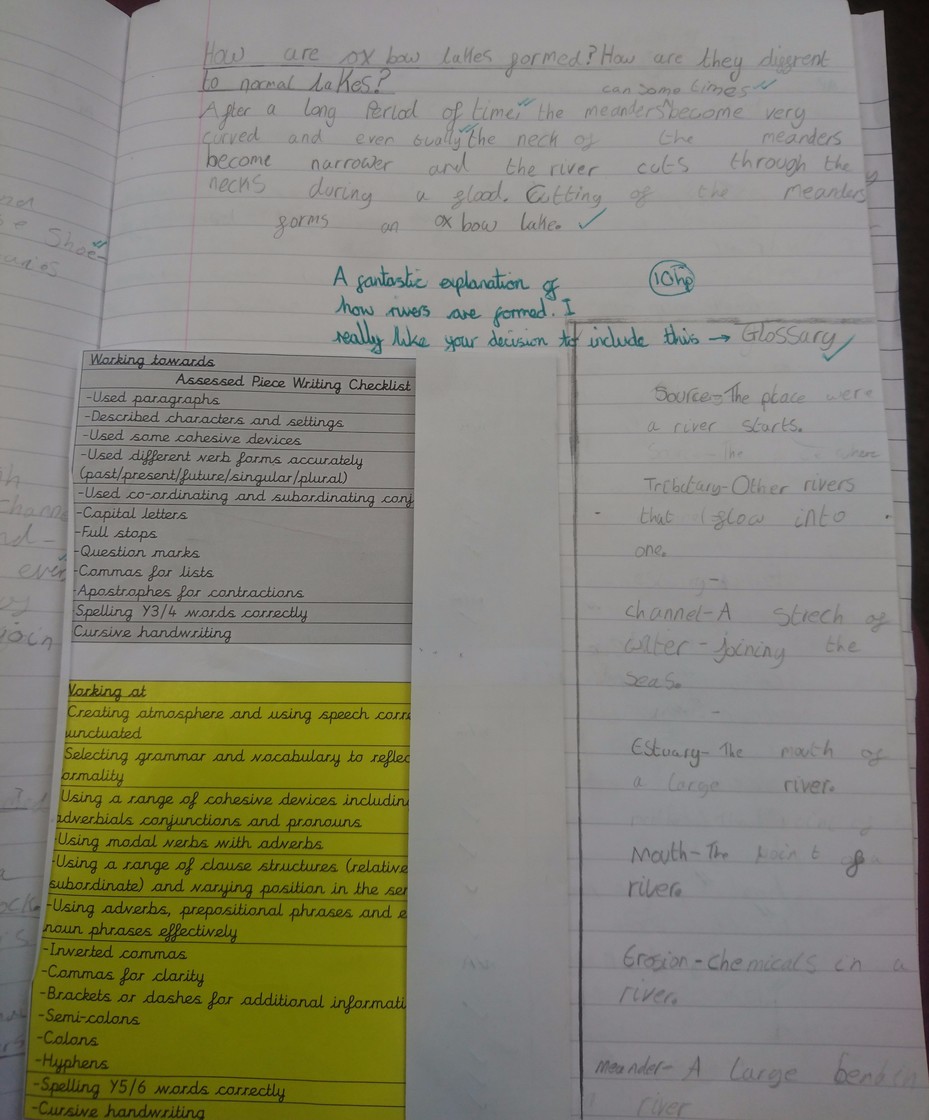 ---
admin on: Maples
On Monday morning, Year Six went to Copley School to learn all about The Piece Hall. While they were there they discovered what happened at the Piece Hall in the 17th century and from then to now. Three women, who worked at the Piece Hall (called Jo, Megan and Ellen), came in to talk and do activities with them. The first activity was about where the fabric that was sold at the Piece Hall came from and where it was shipped to. Next they moved onto the table where they pretended to be an archaeologist by digging up ancient artefacts. Once that activity had finished they were weaving wool to make cloth and then they moved on to a table where they learnt what happened at the Piece Hall when they weren't selling cloth. It was a really enjoyable day and they learnt lots of interesting information about the history of the Piece Hall as well as make some new friends from our federation school.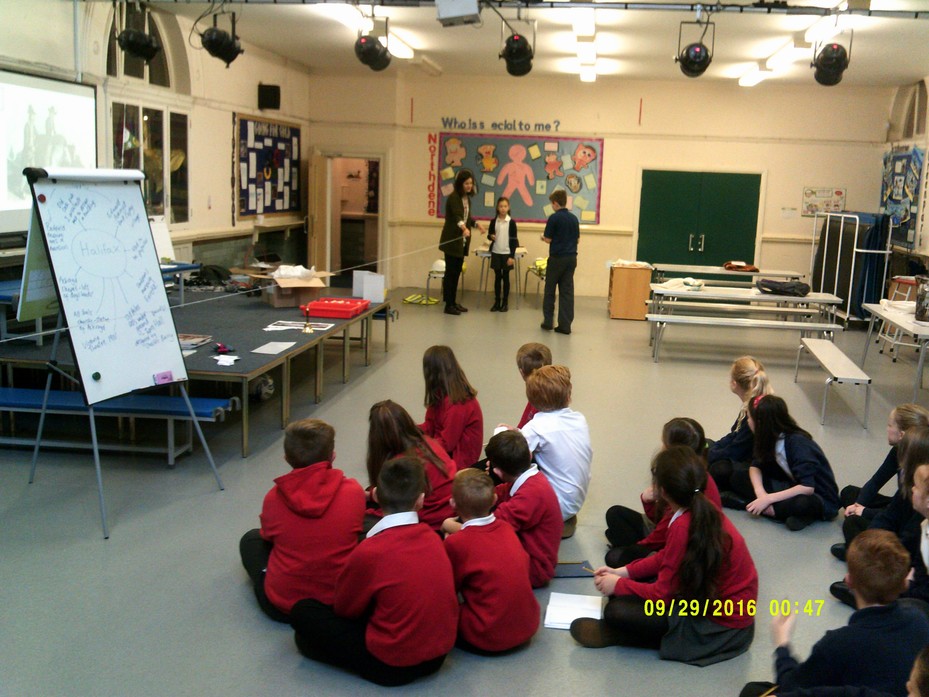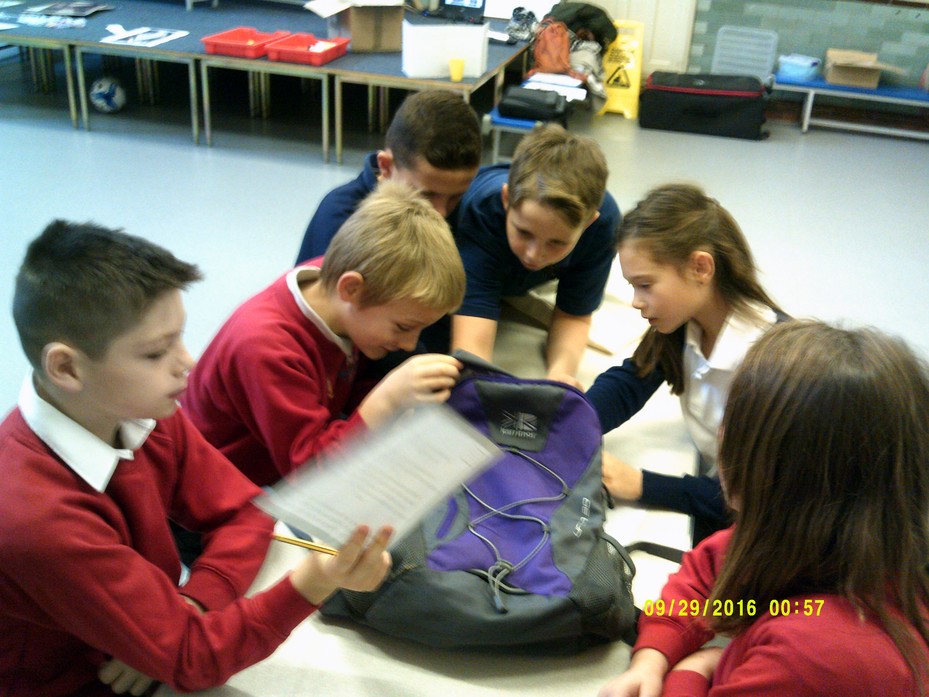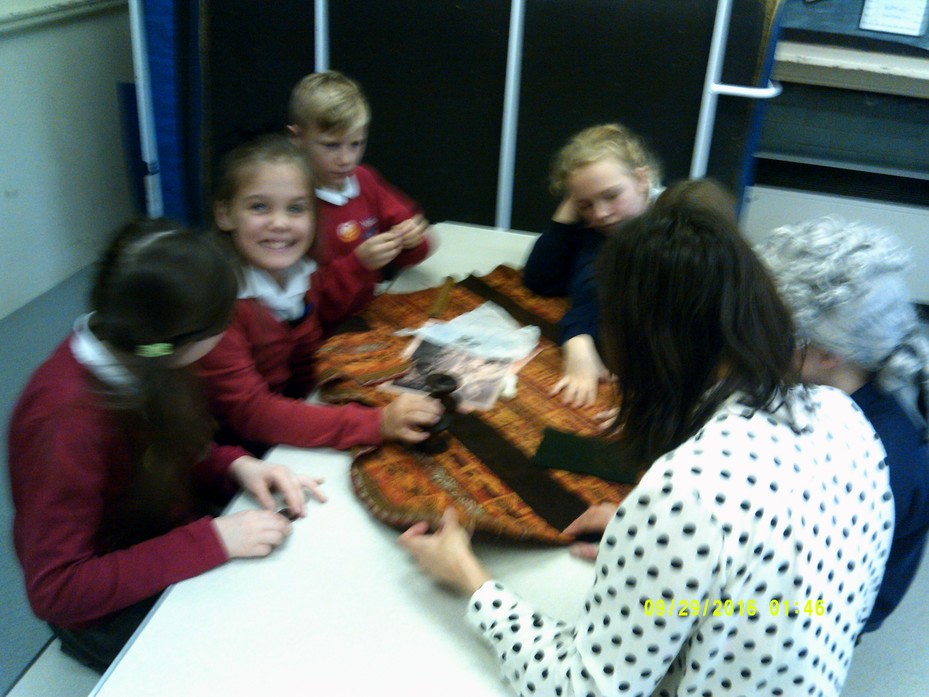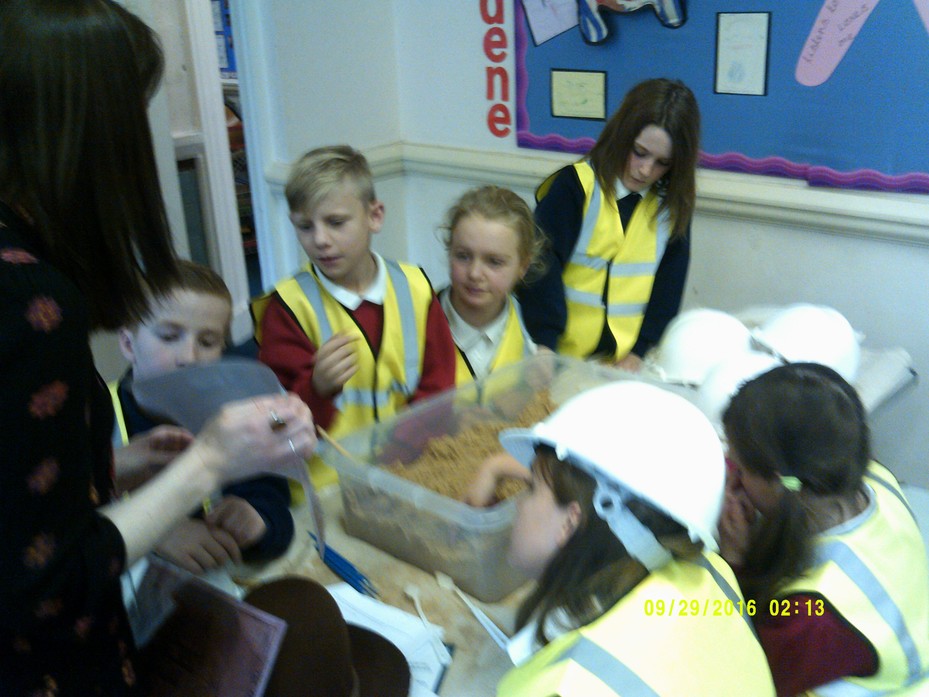 ---
admin on: Maples
This week in Maples we have been continuing our work on Africa. We have read a number of Traditional African tales and wrote our own versions, such as 'Why the giraffe has a long neck' and 'Why leopards have spots'.
We have also produced some fantastic pieces of artwork based on animals in the Savannah. Here are some examples: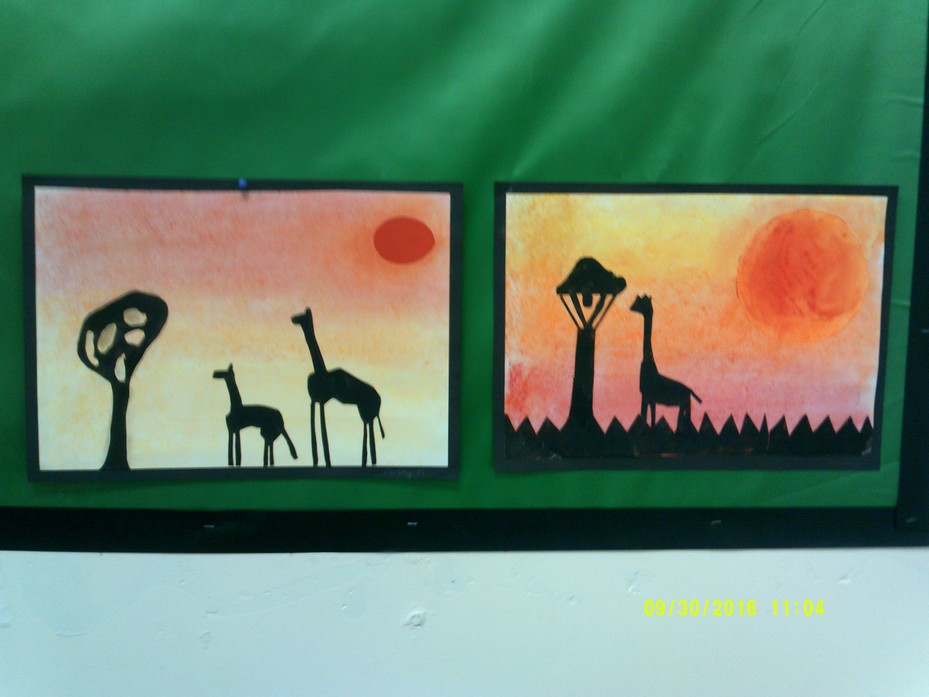 ---
Maples
admin on: Maples
This week we have been looking at traditional African tales, including the stories about Anansi, because our topic this half term is Africa. In Maths, we have been using our addition and subtraction skills to solve multi-step problems.
---