Headteacher's Welcome
Welcome to our wonderful school, I am proud to have worked at New Road firstly as Head of School then Headteacher since January 2015.
New Road is a small primary school based in Sowerby Bridge, we have built a trusting and caring relationship with our school community often describing New Road as having a real 'family feel.'
Our children are at the heart of everything we do and we celebrate their successes and achievements from both inside and outside of school.
As Headteacher of New Road my focus is to continually drive our school forward. My aim and ambition, along with all the staff, is to promote excellence in all that we offer and provide for our children.
My ongoing commitment is to source and secure opportunities that enhance and create unique experiences for all our children.
You can read more about our school's vision and aims below my message.
Enjoy finding and learning more about New Road through the information provided on our website and if you have any further questions please contact us at school as we'd love to hear from you.
Mrs S Harwood
Headteacher
head@newroad.calderdale.sch.uk
Click on the link below to read all about our school Vision and our school GROWTH Values: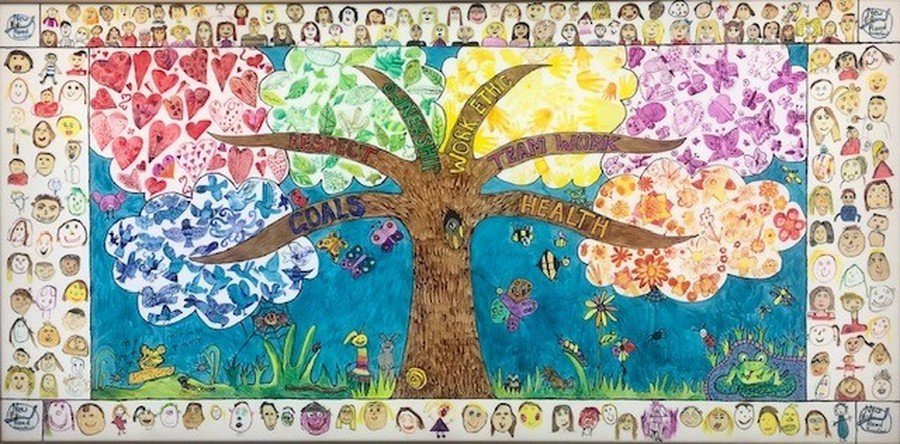 New Road School Aims
To make sure everyone in our school is happy, safe, confident and valued
To show respect and responsibility for ourselves and others, and our school and it's community at all times.
To become active, motivated and independent learners by enjoying creative and exciting lessons.
To always do the very best we can.
To celebrate all our successes and support each other in every way.
To encourage all our children to show resilience and are encouraged and supported to try new experiences and challenges.
British Values
New Road Primary School is committed to serving its community. It recognises the multi-cultural, multi faith and ever-changing nature of the United Kingdom. It also understands the vital role it has in ensuring that groups or individuals within the school are not subjected to intimidation or radicalisation by those wishing to unduly, or illegally, influence them.
It follows equal opportunities guidance which guarantees that there will be no discrimination against any individual or group, regardless of faith, ethnicity, gender, sexuality, political or financial status, or similar. New Road is dedicated to preparing students for their next stage of life beyond the formal examined curriculum and ensuring that it promotes and reinforces British values to all its students.
The Government emphasises that schools are required to ensure that key 'British Values' are taught in all UK schools. and set out its definition of British values in the 2011 Prevent Strategy.
The five British Values are:
Democracy

The rule of law

Individual liberty

Mutual respect

Tolerance of those of different faiths and beliefs
New Road uses strategies within the National Curriculum and beyond to secure such outcomes for students.