Teacher
Miss Farmer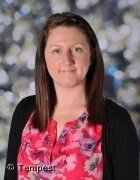 TEACHER PROFILE
Name: Miss Farmer
Likes: Giraffes
Dislikes: Custard, cream , bees and wasps
Hobbies: Walking and aquafit
Favourite film: Up
Favourite book: P.S. I Love You
Favourite food: Shepherd's pie
Favourite subject: French and Topic
If you weren't a teacher what would you be and why?
I'd probably work in IT admin because all of my family do.
Support Staff
Mrs Iredale
Mrs Souter
PE
As from w/c 19th April, PE will be on a Wednesday and Friday.
Off Screen Computer Coding
Last week I set the children a project for computing. They had to try to direct a sibling or parent around a grid to characters from a fairy tale story.
Here are some pictures/videos of how they did.
Here is some of our art work, creating murals.
Here are some things the children have been up to in their free time.
Off screen day Work
Here are some pictures of the things people chose to do on the off screen day last week. Looks like lots of fun.
Junipers Christmas Carol Concert.
This week in Junipers we have been having a very crafty time.
On Monday my mum, Suzanne, visited the class (with her visor and social distancing).
She brought lots of crafts to do with the children, including New Road hat making which the children were very good at. They also made a Christmas card, 2 baubles and magic wallets, which all the children loved.
Everyone had a good go at every activity and seemed to have a lovely time.
Then on Tuesday I managed to pack in lots more Christmas crafts. The children all made Rudolf cups, Christmas wreaths and a 2021 calendar.
We also had our Christmas class fayre and Santa made a special zoom call to the children. They got lots of goodies and we had a game of pin the nose on the Rudolf.
On Thursday we have our Christmas jumper day and our Christmas dinner.