Teacher
Mrs Mitchell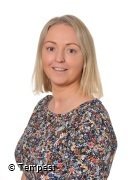 Name: Mrs Mitchell
Likes: Eating out with family/friends and animals
Dislikes: Bad weather.
Hobbies: Going to the gym, mountain biking, walking and reading
Favourite film: Toy Story or anything Disney
Favourite book: Matilda or anything by Roald Dahl
Favourite food: Anything! I love food
Favourite subject: Sport
If you weren't a teacher what would you be and why? A travel writer because I like travelling the world and I'd like to share my experiences.
Hero/heroine: Guy Martin
You can click on the Curriculum Overview link below to see what your child will be learning about in Reception. For more detail of each subject area you can look at the subject overviews found under the Information tab.
Bushcraft
We absolutely love our Bushcraft afternoon's with Miss. Heckler! We have been on the school field creating Hedgehog houses, tree spotting and collecting sticks and leaves. The children even managed to find the only muddy puddle on the field to do a bit of muddy puddle jumping!
Team Rubicon
The children got chance to have a go at skateboarding with Team Rubicon as our prize for being the most Active School in Calderdale and West Yorkshire.
Exploring numbers in Maths
We have been busy learning all about the different ways to make number 6.
Capacity
We have been learning all about Capacity with Mrs. Gould. The children had to fill the cups with different amounts of liquid and then use the new vocabulary to describe what they could see.
Remembrance Day
The children have been learning all about Remembrance Day this week and have been busy creating their own poppy pictures. As a class, we have made a giant poppy that is now being displayed in our classroom. Mrs. Mitchell and Mrs. Gee were so proud of how respectful they all were during the two minutes silence.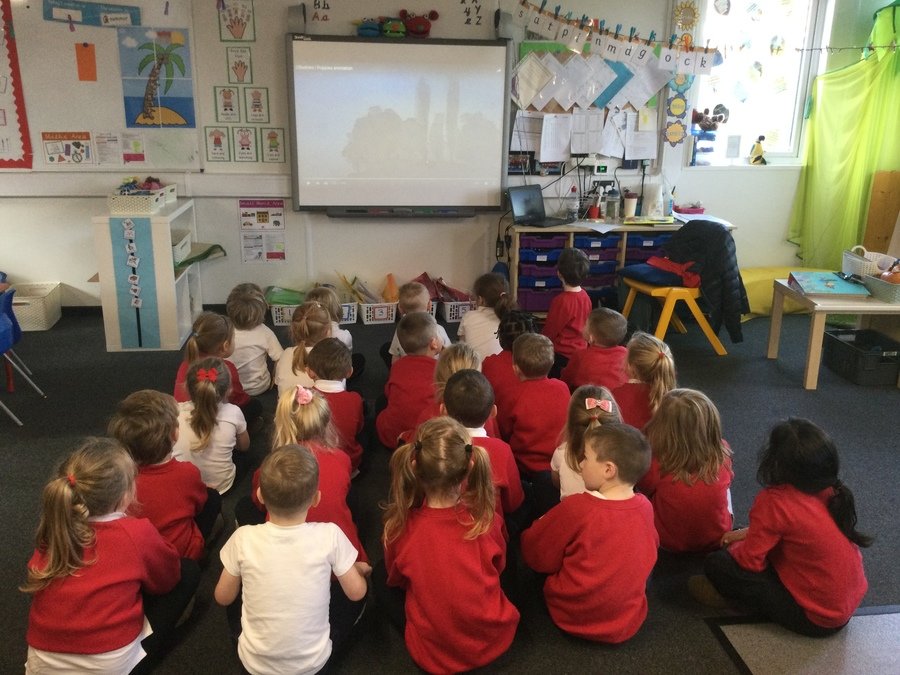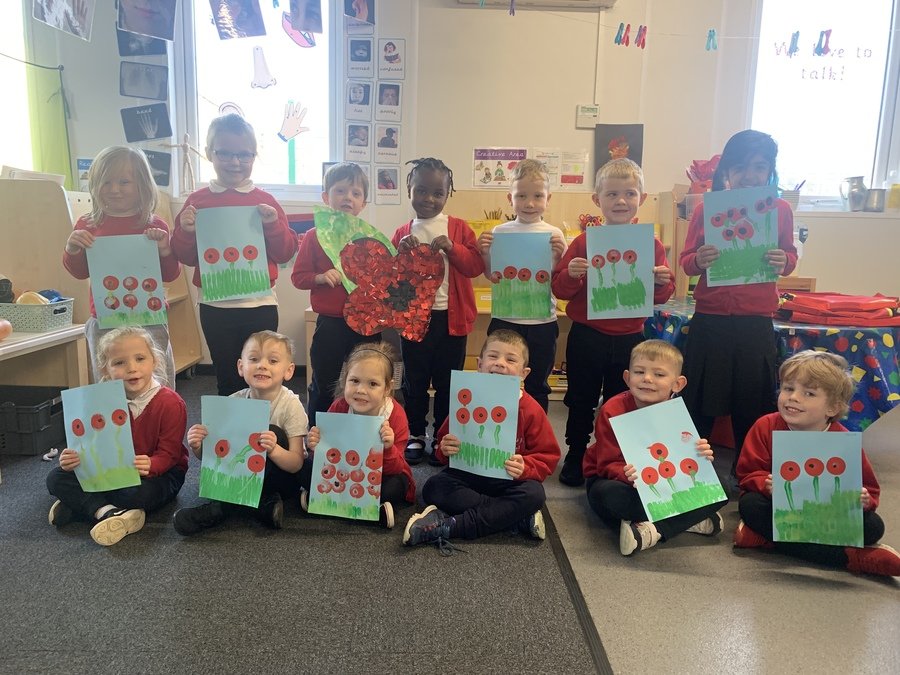 Our first PE lesson with Miss Heckler. We looked at different ways of traveling, climbing, balancing and jumping.
Info for our new Reception starters September 2021
The children have been busy helping Mrs. Mitchell and Mrs. Gee prepare for our new children that will start with us in September. Please share this video with your little one to help them get excited about starting at New Road!