Teacher
Miss Provis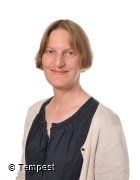 TEACHER PROFILE
Name: Miss Provis
Likes: Relaxing and reading
Dislikes: Sport
Hobbies: Reading and walking
Favourite film: The Sting
Favourite book: Too many to choose from
Favourite food: Chocolate
Favourite subject: History
If you weren't a teacher what would you be and why?
Librarian because I love books and it's quiet
Support Staff
Miss Dixon
Mrs Hammond
Please watch our presentation about Harriet Tubman. We think she is a hero!
Year 4 Autumn 2 - Class newsletter
BUSHCRAFT - Elm class are creating 3D trees as part of their Bush craft sessions with Miss Heckler
PE
As from w/c 19th April, PE will be on a Monday and Thursday.
Lockdown Learning Champions
Well done to Herbie, Wren and Nyla this week for all their amazing work!
All of you have been doing such a brilliant job and I have been so impressed with all you are doing and the work you have done. Thank you!
Welcome to Elm Class Christmas concert. What amazing singing and dancing!
Ancient Greece - here we are trying to piece together pots from the past.
Ancient Greece - Here we are building our Greek theatres